March 19, 2012
Start Planning Now for Earth Day on April 22nd!
Earth Day is a great opportunity to make a difference, educate yourself, and renew your commitment to being a good steward!
We have put together a list of some of the many Earth Day activities taking place here in Illinois. If you see something missing, please let us know! We will add all Earth Day events and opportunities to our online calendar.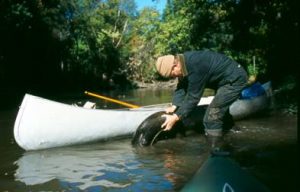 CHAMPAIGN URBANA
Ages: all
When: 9am-12pm Saturday April 14, 2012
Where: Check in is at Scott Park starting at 9 am
Protect our local creeks and lakes to ensure a healthier community by picking-up litter, removing non-native plants, and installing stormdrain medallions. Register online and check out the website for information on what to bring and wear.
Sierra Club's Natural Yard Care Workshop in Champaign
Ages: Adults
When: 9am-12pm Saturday April 21, 2012
Where: Champaign Public Library
Details: Free. No registration required.
Join us for tips on how to care for your yard without harming the environment. The hosts and topics include:
Theresa Meers (Parkland Horticulture Department) – eco-conscious lawn care
Cathy Bilow (Grieder's Nursery) – kid conscious lawn care
Jamie Ellis (Grand Prairie Friends) and Stacy James (Sierra Club) – landscaping with native plants
Earth Day Celebration  Urbana Champaign

Ages: All ages

When: 1 – 3 pm Saturday April 21, 2012

Where: Anita Purves Nature Center

Cost: Free
The University of Illinois Champaign–Urbana and  Students For Environmental Concerns (SECS) will be hosting events to celebrate Earth Week, April 16-20. Click here for a tentative schedule and event details.
WESTERN ILLINOIS
Sierra Club Volunteer Opportunities
When: 10am-12pm Saturday April 21, 2012
Where: Great River Road from Godfrey to Grafton
For more information: Call (618)462-6802 or e-mail Christine Favilla christine.favilla_at_sierraclub.org
There are many events throughout the year but Saturday April 21, 2012 features the Great River Road clean-up. The clean-up will focus on the 11 miles from Godfrey to Grafton up the streets and riverside. Help drop supplies every mile, shuttle volunteers, clean up the road of trash and debris on both sides of the road!
NORTHERN ILLINOIS
3rd Annual Earth Day Celebration Paddle 2012 in Morris
When: 11am Sunday, April 22, 2012
Where: William G. Stratton State Park  701 E. Illinois Ave, Morris, IL (map)
Cost: FREE if you bring your own equipment, but $39-49 if you need to rent. Limited rentals are available, so rent yours today!
It's about 7 miles and will take 3-4 hours depending on how awestruck we get by our great Earth along the way!
Join Sierra Club and other local groups as we continue a 10 year tradition of clearing the Fox Riverbanks of winter's debris. Check back for updates.
Aurora Area
When: 9am-12pm, April 21, 2012
Where: Meeting place: Orchard Ave. This small street is just east of IL RT. 31/Lake Street in Aurora near the intersection of Lake St. and IL Ave or just west of the IL Avenue Bridge. Watch for Green SC signs at entrance of parking lot. You can't miss us if you cross the bridge from either direction.
Elgin Area
Check back for details.
When: 11am-3 pm, Saturday April 21, 2012
Where: Peck Farm Park 4038 Kaneville Road, Geneva,IL60134
Cost: FREE
Go green at Peck Farm on Earth Day. There will be rain barrels for sale, bicycle tune-ups, the Geneva Green Market, a Bicycle Rodeo, free paper shredding, green education, electronic recycling, local merchants and more!
McHenry County Conservation District and the Environmental Defenders of McHenry County Event
The event is held both indoors and out and will go on rain or shine!

When: 11am–4pm Saturday, April 21, 2012.

Where: Prairieview Education Center, Crystal Lake
• Puppet shows
• Join in a guided nature hike
• Live music
• Help out on a restoration service project.
• Get your Earth Day 2012 Patch. Youth group members can do activities and earn the patch at a reduced cost.
• Enjoy hands-on games, crafts and storytelling
• Over 20 Environmental Exhibitors
CHICAGOLAND
23rd Annual Earth Day Parks and Preserves Clean Up Chicago
When: 9am-12pm Saturday April 21,2012
Where: Multiple locations throughout Chicago
With events hosted across Chicagoland, there are endless opportunities from litter pick up to graffiti removal and community gardening. Check out www.earthdaychicago.com for specific locations and to register for the event.
Celebrate Earth Day in Humbolt Park
Where: Humbolt Park
When: 12-2 pm
After the activities at various parks and locations throughout Chicago, stop by Humbolt park from 12-2 pm
Run or walk in Chicago's 3rd Annual Earth Day 5k
When: 8 am Saturday April 21, 2012
Where: 1400 North Sacramento Blvd. Chicago, Illinois
Registration Closing Date: Wednesday, April 18, 2012   11:59 PMUS/Central
Cost: $20 for those under 11-18, and $30 for adults.
Presented by Merchants Banc, the Earth Day 5k is committed to hosting a green event and making it a goal this year to reduce the carbon footprint of the event itself.
This entry was posted on Monday, March 19th, 2012 at 8:00 am and is filed under Articles, PRNet News. You can follow any responses to this entry through the RSS 2.0 feed. You can leave a response, or trackback from your own site.