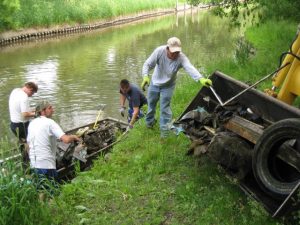 There are many groups in Illinois working together to protect and improve our rivers and streams. Listed below are links to active watershed groups in the state.  If you do not see your watershed group on our list, please let us know so we can add it.  Thanks!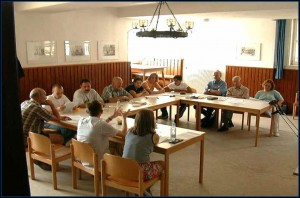 And…don't miss our "TOOLS, MANUALS, WEBSITES AND MAPS" available for your watershed planning needs.
Flint Creek Watershed Partnership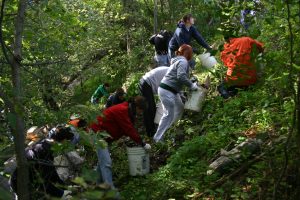 Indian Creek Watershed Project Ltd.
La Moine River Ecosystem Partnership
ParkLands Foundation (Mackinaw River)
Upper Des Plaines Rivers Ecosystem Partnership
FIND YOUR LOCAL WATERSHED GROUP at the Illinois Watershed Management Clearinghouse
Photos, top to bottom:
~ Tires and metal debris being removed during a 2008 river clean-up by the Salt Creek Watershed Network based in the Chicago area.  Salt Creek runs through DuPage and Cook Counties.
~ Planning meeting.
~ Cleaning up the banks of the Salt Fork River in Champaign County.
updated – July 2011