Carol Hays, Executive Director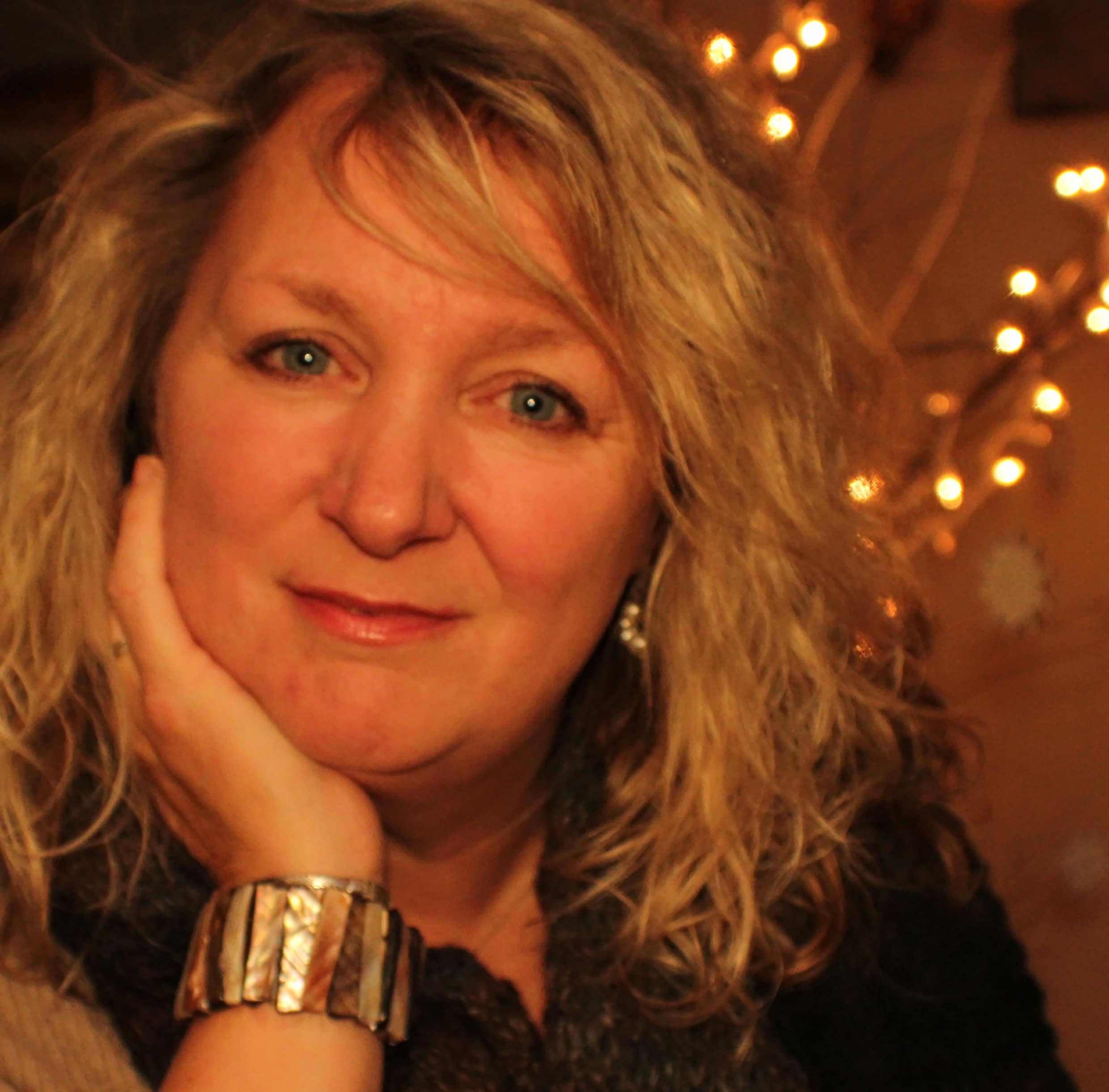 Areas of Focus: Strategic vision in coordination with the Board of Directors, Program Oversight, and Organizational Development
She works with our staff, funders, and partners to address the most pressing clean water issues that face Illinois' rivers. As Executive Director, Carol brings a passion for clean water and strong experience in community action and organizational effectiveness.
Background: Carol took over the leadership role as Prairie Rivers Network's Executive Director in May 2015. She came to Prairie Rivers Network after more than a decade running her own consulting practice where she supported non-profits and community leaders in strategic planning, leadership and policy change. With her husband, Scott and other river enthusiasts in the Mahomet area, she co-founded the Upper Sangamon River Conservancy. She has been involved in a variety of community advocacy campaigns, particularly in the arena of indoor air quality and studied the influence of environmental groups on wetlands protection while at SIU.
Education: PhD in Political Science from Southern Illinois University
Favorite River: Sangamon River
Contact: 217-344-2371 x 201 or chays [at] prairierivers [dot] org
---
Elliot Brinkman, Water Resources Specialist – Habitat Conservation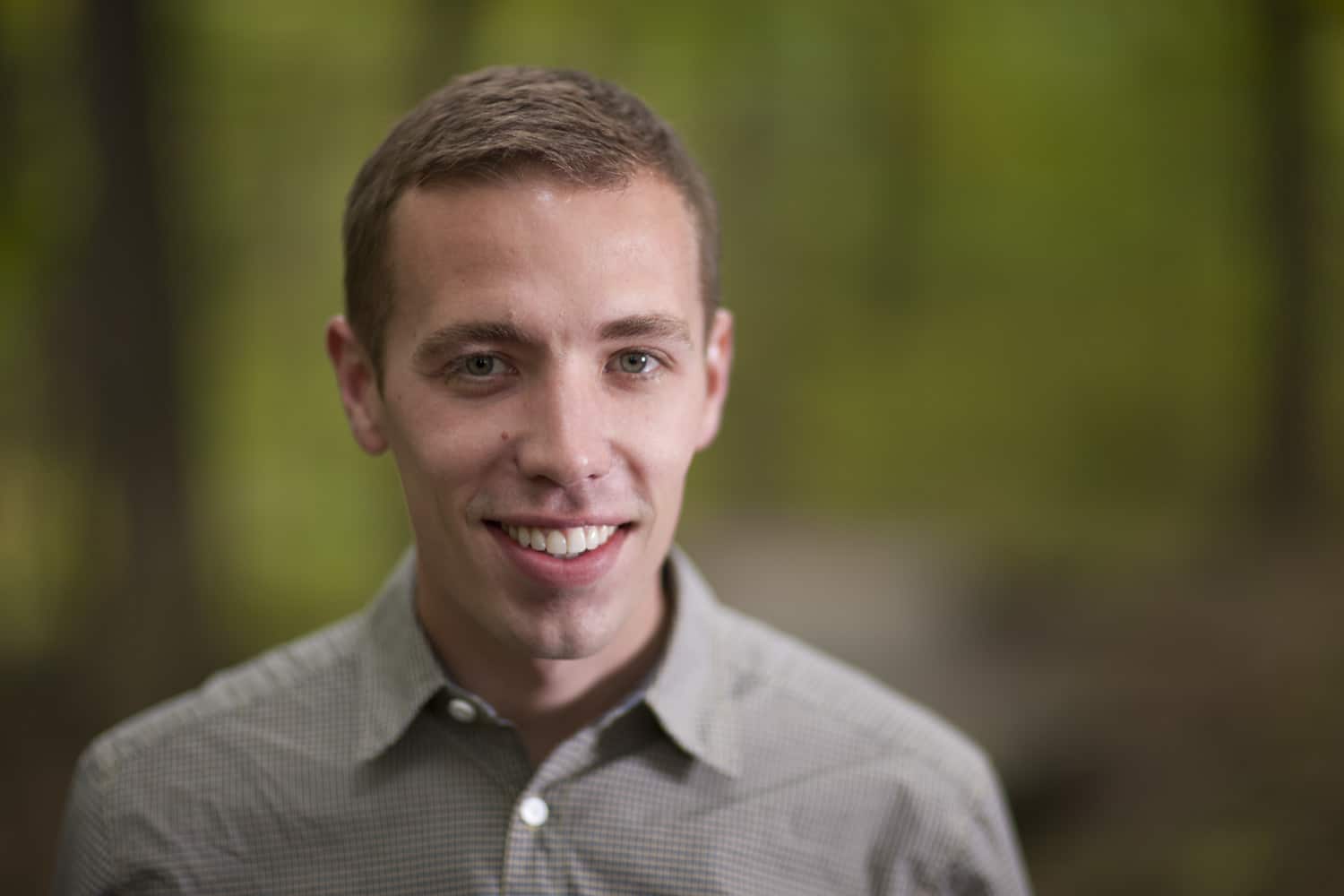 Area of Focus: Habitat and Restoration
Elliot is advancing our work in riverside habitat restoration and conservation. Even if we were able to remove all pollution from Illinois' rivers, they would not be healthy without native plant and animal communities alongside them. Our initial efforts have supported public and private landowners in cooperative conservation planning efforts along the Vermilion and Mississippi Rivers.
Background: Elliot Brinkman joined PRN in April, 2011. Prior to joining PRN, Elliot worked as a research assistant on a USDA-CSREES funded Watershed Health Integrated Research (WHIR) project in the lower Kaskaskia River region in Illinois. He was responsible for collecting and analyzing social data from several communities within the study area, and assessing capacity for watershed conservation. Elliot has also worked at Redwood National and State Parks as an environmental educator.
Education: B.S. in Forestry, with an emphasis on Outdoor Recreation Resource Management and an M.S. in Forestry, specializing in Human Dimensions of Natural Resource Management
Favorite River: Kankakee River
Contact: 217-344-2371 x 202 or ebrinkman [at] prairierivers [dot] org
---
Kim Erndt-Pitcher, Habitat and Agriculture Programs Specialist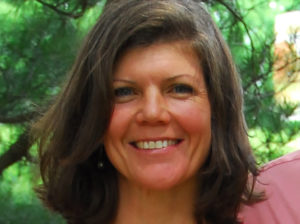 Area of Focus: Regenerative Agriculture and Pollinator Habitat Conservation
Kim provides technical, outreach and organizing expertise for Prairie Rivers Network downstate.
Background: Kim originally came to PRN in 2004 from the NGO Living Lands and Waters where she was a crew member and educator. While at PRN, she served a Watershed Organizer and Wildlife and Habitat Program Coordinator. In the winter of 2009 she left the organization to pursue a doctorate at SIU where she was also an NSF IGERT Fellow in Watershed Science and Policy. There she studied aquatic and terrestrial invertebrate community responses to the re-naturalization of a headwater prairie stream that was managed through grazing and fire. She rejoined the PRN staff in the summer of 2016 and currently serves as a Water Resources Specialist for PRN and her work focuses on regenerative agriculture and pollinator habitat conservation. She lives in Southern Illinois on a small farm with her husband Len and their two sons.
Education: B.A. Biology, M.S. Biology with a focus on Ecotoxicology, NSF IGERT Fellow, 3.5 years doctoral work
Favorite River Activity: Lifting up rocks and looking for invertebrates with her boys
Contact: 217-344-2371 x 212 or kerndt-pitcher [at] prairierivers [dot] org
---
Catie Gregg, Agricultural Programs Specialist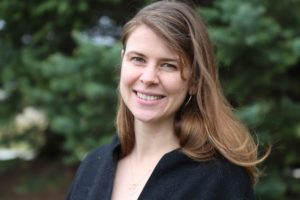 Areas of Focus: Transforming agriculture systems to protect Illinois' waters and wildlife habitat
Catie coordinates our campaigns to expand the adoption of conservation cropping systems in Illinois. By managing for soil health, farmers are able to decrease their environmental impact while making their farms more resilient in the long run. PRN is working with partners across Illinois to build a framework that encourages farmers to try new conservation farming practices and find the ones that work for their farm.
Background: Catie joined PRN at the beginning of 2017. For the past few years, she has been working on agricultural conservation issues in East Central Illinois at the Ford County Soil and Water Conservation District. There, she held outreach events on cover crops, soil health, prairie habitat, and water quality, while also helping farmers establish over 1500 new acres of habitat projects on their farms. In her free time, Catie likes testing new growing techniques in her garden.
Education: B.S in Biology, M.A. in Urban and Environmental Policy and Planning, M.S. in Agriculture, Food and the Environment.
Favorite River: The Mississippi and Middle Fork Rivers
Contact: 217-344-2371 x 204 or cgregg [at] prairierivers [dot] org
---
Robert Hirschfeld, Water Policy Specialist and Communications
Areas of Focus: Asian carp, invasive species, water law
Robert leads our Stop Asian Carp campaign. The high visibility of this issue provides the opportunity to address a long-standing problem: the man-made connection between the Mississippi River and the Great Lakes in Chicago's canal system provides a two-way superhighway for invasive plants, fish, and parasites to be transferred from one system to another. He also works on all of our communications and social media campaigns.
Background: Robert Hirschfeld joined PRN in March 2011. Before joining the professional staff, Robert was a legal intern for PRN, working on Clean Water Act compliance and enforcement. Robert is also a working musician.
Education: B.A. in religion and Asian studies and J.D. from the University of Illinois College of Law
Favorite River: 
Contact: 217-344-2371 x 205 or rhirschfeld [at] prairierivers [dot] org
---
Kim Knowles, Staff Attorney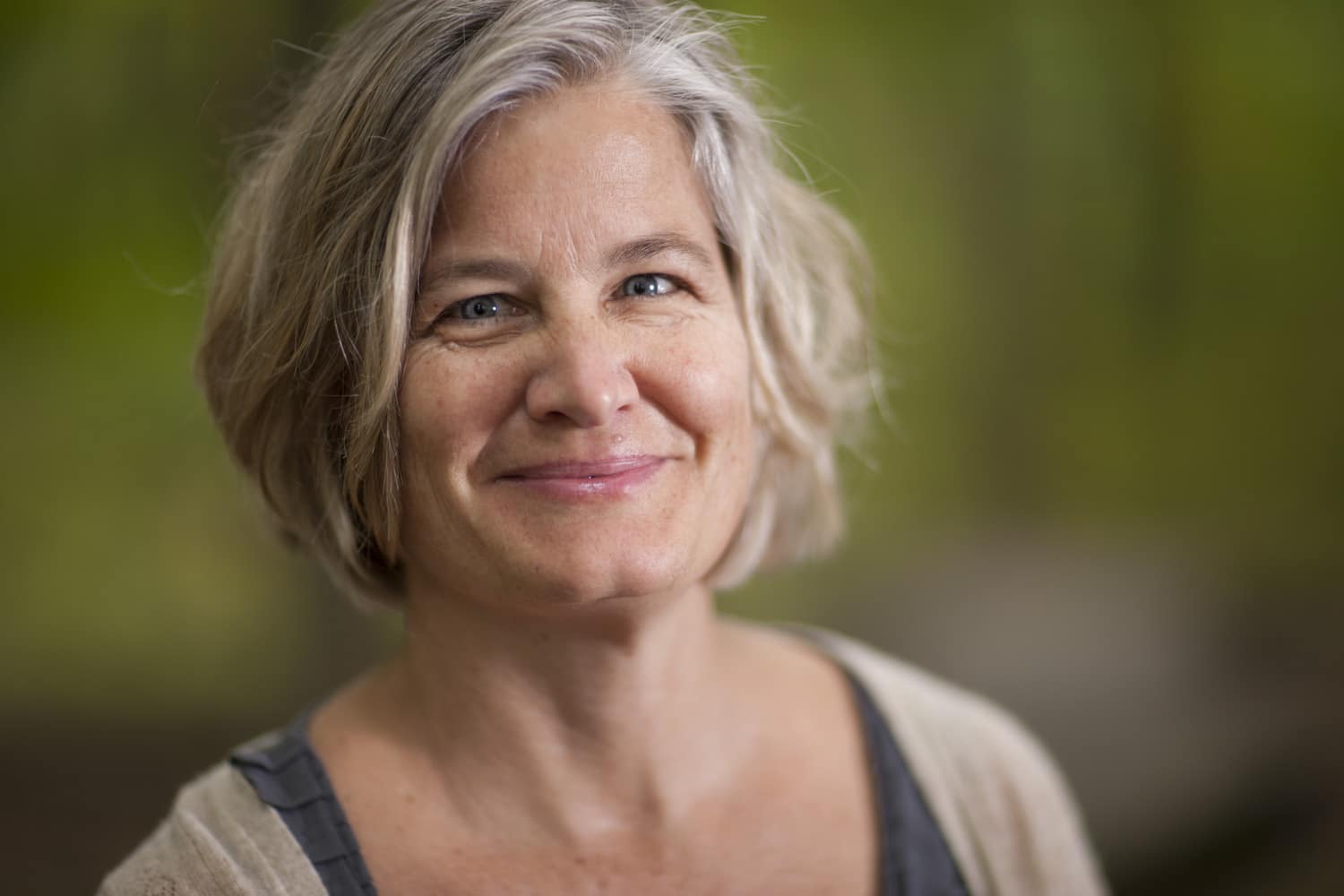 Areas of Focus: Clean Water Act, wetlands
Kim leads our efforts to use legal tools to stop illegal pollution and strengthen clean water laws. While she is currently focusing on strengthening state and federal rules on nutrient pollution, she provides legal support in many other program areas as well.
Background: Kim joined the staff of PRN in November 2008. Kim is a former staff attorney for the Missouri Coalition for the Environment and has a long history of working in the public interest, including working with Native American communities. In New Mexico, Kim worked as a staff attorney for Indian Pueblo Legal Services and as a public defender for the Jicarilla Apache Tribe. During law school she worked for The National Wildlife Federation in Washington, D.C.
Education: B.S. in economics; M.A. in public policy and a J.D
Favorite River: 
Contact: 217-344-2371 x 209 or kknowles [at] prairierivers [dot]org
---
Jeff Kohmstedt, Communications and Outreach Coordinator
Areas of Focus: Communications
Jeff is organizing our communications activities, social media initiatives, and outreach events including the Wild & Scenic Film Festival.
Background: Jeff joined PRN in 2017. Previously, he worked as outreach coordinator for the Illinois New Teacher Collaborative in Champaign, Illinois. He has worked as a grassroots lobbyist for the National Electrical Contractors Association in Washington, D.C., and he has taught composition at the University of Illinois, Parkland College, George Washington University, and Howard University. He is an avid runner and enjoys the trails and rivers of East Central Illinois.
Education: M.A. in Political Management from George Washington University and M.A. in English from Eastern Illinois University
Favorite River: Sangamon River
Contact: 217-344-2371 x 207 or jkohmstedt [at] prairierivers [dot]org
---
Vickie Nudelman, Operations Manager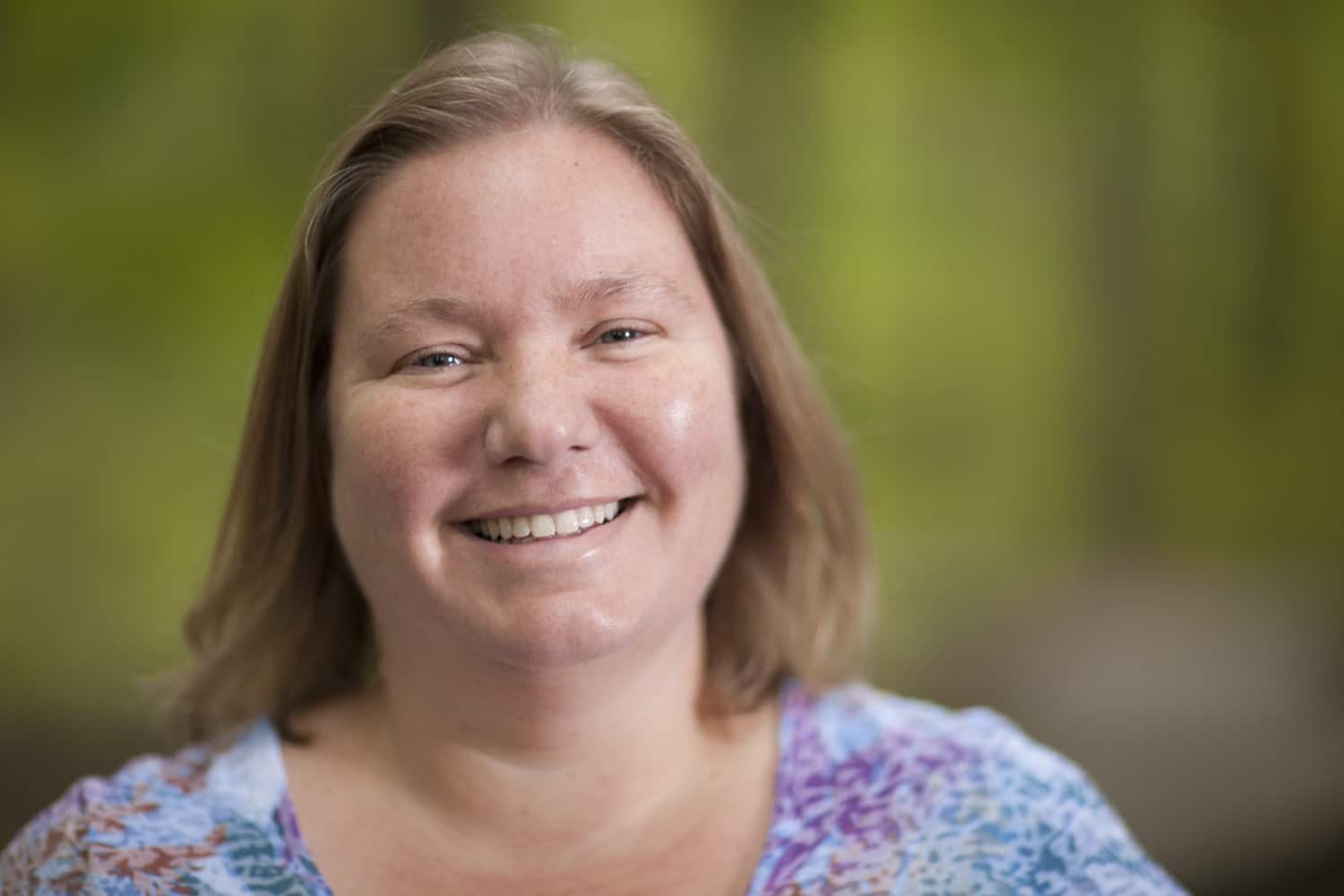 Areas of Focus: Membership, Fundraising, Finances, Day-to-Day Operations
Vickie oversees the day-to-day operations and financial management of Prairie Rivers Network. She also organizes our membership development efforts, fundraising activities including our Annual Dinner and Illinois Marathon peer-to-peer fundraiser, and contributes to our communication and outreach efforts.
Background: Vickie joined PRN in 2005. Previously, Vickie worked for the Mississippi Center for Community and Civic Engagement as the program coordinator of a service-learning grant that focused on improving civic education by utilizing college students as civic tutors to K-8 students in after-school programs. She also previously worked as a technical writer where she coauthored several computer textbooks. In the summers, Vickie enjoys visiting our national parks with her husband Brian and two boys Quinn and Simon.
Education: B.S. in Computer Information Systems and Marketing
Favorite River Activity: canoeing with the family
Contact: 217-344-2371 x 200 or vnudelman [at] prairierivers [dot] org
---
Amanda Pankau, Coal Campaign Coordinator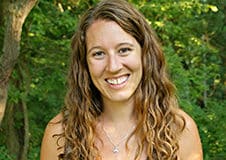 Area of Focus: Coal pollution, renewable energy
Amanda coordinates our campaign to bring information to communities about the benefits of renewable energy and the costs of non-renewable sources, such as coal. While coal continues to pollute our state's air and waters and coal companies struggle to earn profits, the passage of the Future Energy Jobs Act (FEJA) has created the potential to launch Illinois toward a clean energy economy and benefit the environment. Amanda is working to ensure that our leaders and citizens have the knowledge and voice to lead their communities along Illinois' path toward a renewable energy future.
Background: Amanda joined PRN part-time in August, 2017. Prior to joining PRN, Amanda worked as an environmental consultant and community organizer in southern Illinois. As a consultant she specialized in wetland and stream delineation and mitigation, as well as environmental permitting. Her work in the community ranged from building the local food economy with the non-profit Food Works to board service with the Illinois Native Plant Society. Amanda enjoys gardening, running, and spending time exploring nature with her husband, Ryan, and two young sons.
Education: B.A. in Ecology, Ethology, and Evolution from the University of Illinois, M.S. in Wildlife Ecology from Southern Illinois University
Favorite River: Sangamon River and Hutchins Creek
Contact: 217-344-2371 x 214 or apankau [at] prairierivers [dot] org
---
Andrew Rehn, Water Resources Engineer
Area of Focus: Coal ash pollution
Andrew provides technical expertise in support of Prairie River's coal pollution programs. The challenges facing Illinois watersheds are complex, and finding answers to those problems requires science and engineering experience that Andrew brings to PRN.
Background: Andrew joined PRN part time in early 2015 as he was finishing his master's degree at the University of Illinois at Urbana-Champaign. He is now full time since November 2015. Andrew became passionate about water resources issues from high school debate, where he advocated for clean water development. In his undergraduate, Andrew was a member of the Ntisaw Village Water Partnership; an Engineers Without Borders project that designed and built a gravity-fed water distribution system in Cameroon. In his graduate studies, Andrew was a co-creator of Illinois Water Day, an event organized to bring campus and community together to discuss water issues. He also has a passion for education, served as a teaching assistant in two classes, and does guest lectures whenever possible.
Education: B.S. in Civil Engineering. M.S. in Civil Engineering.
Contact: 217-344-2371 x 208 or arehn [at] prairierivers [dot] org
---
Sarah Scott, Membership Development Assistant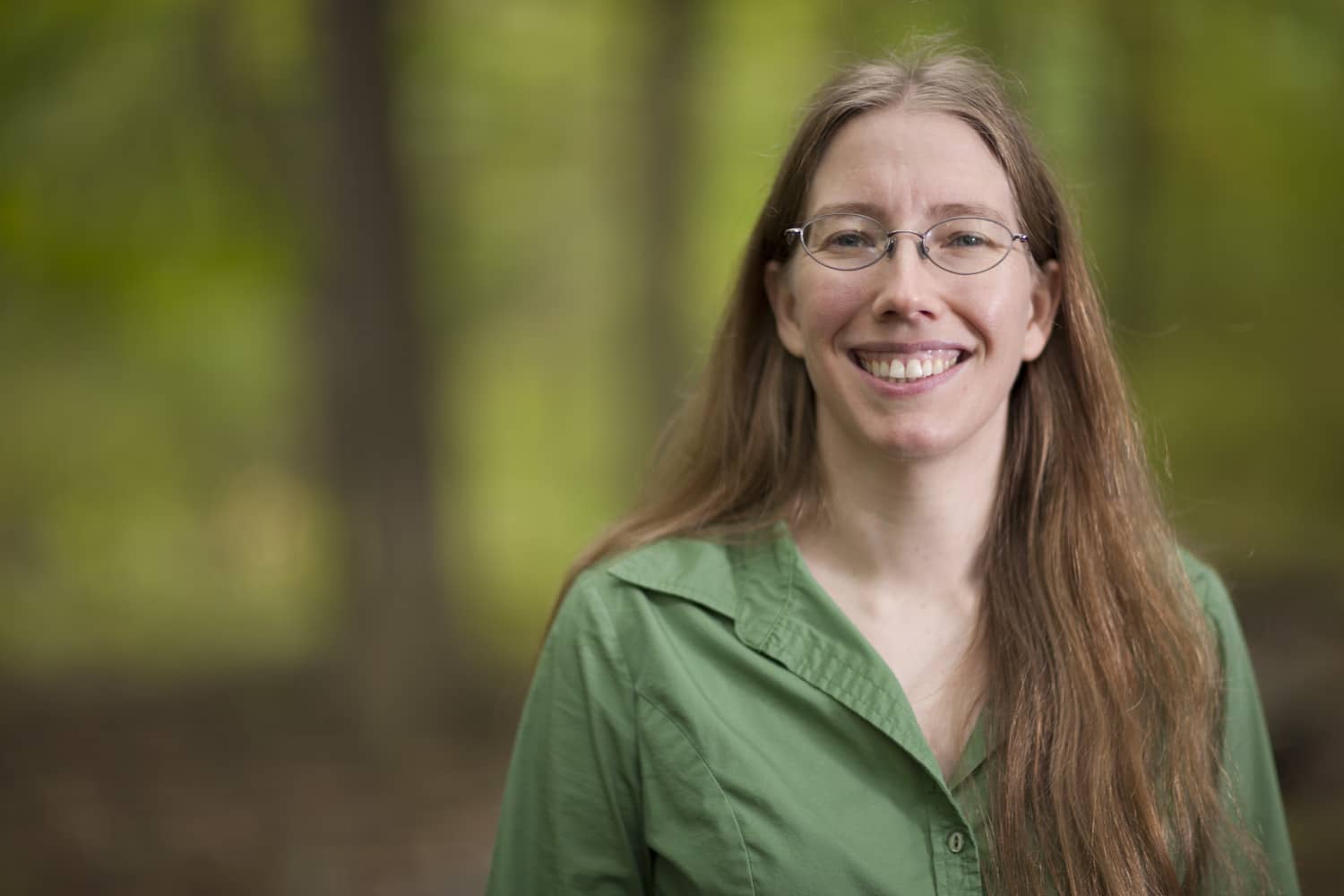 Area of Focus: Membership and Fundraising
Sarah assists with our fundraising, membership development, and outreach to potential new members and the general public. She also represents PRN on the EarthShare of Illinois board and is on the planning committee of the Boneyard Creek Community Day, an annual community-wide trash clean-up in Champaign-Urbana. Sarah also assists PRN staff with events, outreach activities, and communications.
Background: Sarah joined PRN in 2008. She was a volunteer for PRN and continues to volunteer for the Humane Society.
Education: Bachelor of Music Education
Favorite River: Mississippi River
Contact: 217-344-2371 x 211 or sscott [at] prairierivers [dot] org