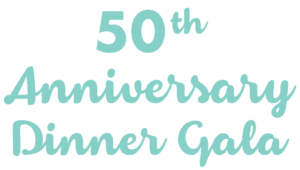 October 6, 2017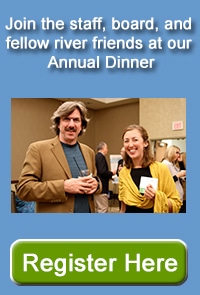 Join us on October 6, 2017 as Prairie Rivers Network celebrates our 50th Anniversary with friends and members old and new! For those who have been attending our Annual Fundraising Dinner year after year, we are mixing things up for our 50th Anniversary Dinner Gala with a celebration dinner, dancing, and desserts. If you haven't been to an Annual Dinner yet, you won't want to miss it, so save the date and get ready to celebrate!
Where: I Hotel and Conference Center, 1900 S. First Street, Champaign, IL 61820
A block of rooms have been reserved at the hotel if you plan to celebrate late into the night or are joining us from out of town.
When: Friday, October 6, 2017
Reception – 6:00 pm – Special Board of Directors' sponsored silent auction during the cocktail hour
Dinner – 7:30 pm – Protecting our Land, Water, and Wildlife: A 50th Anniversary Celebration of Stewardship
Gala – 8:45 pm – Desserts, Dancing with the Live Juke Box Show, and Visiting with Friends
Price: $50 per person or $400 for a table of 10
RSVP: Dinner registration is required by Wednesday, September 27th
CLICK HERE TO REGISTER FOR THE DINNER
Menu:
Herb Crusted Wild Alaskan Coho Salmon, Mascarpone Organic Polenta Torta, Student Sustainable Farms Seasonal Vegetable, Saffron Buerre Blanc
CIPP Breast of Chicken, Shallot Crust, Mascarpone Organic Polenta Torta, Student Sustainable Farms Seasonal Vegetable, Roasted Garlic Jus
Eggplant Involtini, Herb Scented Quinoa, Student Sustainable Farms Seasonal Vegetable, Curried Tomato Emulsion
Dress: Festive Attire to Dressy Casual. Really it doesn't matter to us, from Birkenstocks to your dancing shoes, just put on a smile and come to have fun.
50th Anniversary Celebration: Join us as we ride the wave of past victories, celebrate conservation heroes, enjoy delicious desserts, and dance the night away with friends old and new!  Rob Kanter, PRN Board Member and the "Environmental Almanac" columnist and public radio commentator, will share our stories of conservation stewardship and the many environmental and river heroes we have worked with these past 50 years. Help us celebrate the power of PRN's dedicated members and partners!
Send us Your Picture: As a member of PRN, you are a big part of our 50th Anniversary Celebration. We are hoping you will send us some photos of you on the river, hiking, fishing, or just enjoying nature. A recent photo is great; but because we are celebrating 50 years, if you have an old-school photo you would like to share that would be even better. You can email them to info@prairierivers.or or stop by the office and we can scan them for you.
Prairie Rivers Network thanks all of our business sponsors for their donations and helping to make our communities better places to live.
Platinum $5,000+
Gold $1,000+
Silver $500
Bronze $250
Additional Business Sponsors
Krannert Center for the Performing Arts
Would you like to sponsor Prairie Rivers Network?
Prairie Rivers Network invites you to support clean water and healthy rivers by becoming a business member of Prairie Rivers Network. Business sponsors can be recognized at our Annual Dinner, Wild & Scenic Film Festival, and Illinois Marathon – Run/Walk for Clean Water – charity running team.
For more information, please view our Business Sponsor Form, or contact Vickie Nudelman at 217.344.2371 or vnudelman [at] prairierivers.org.