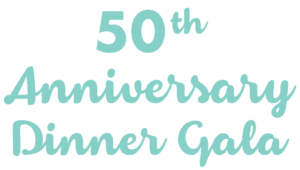 October 6, 2017
Save the Date for our 20th Annual Dinner: October 26, 2018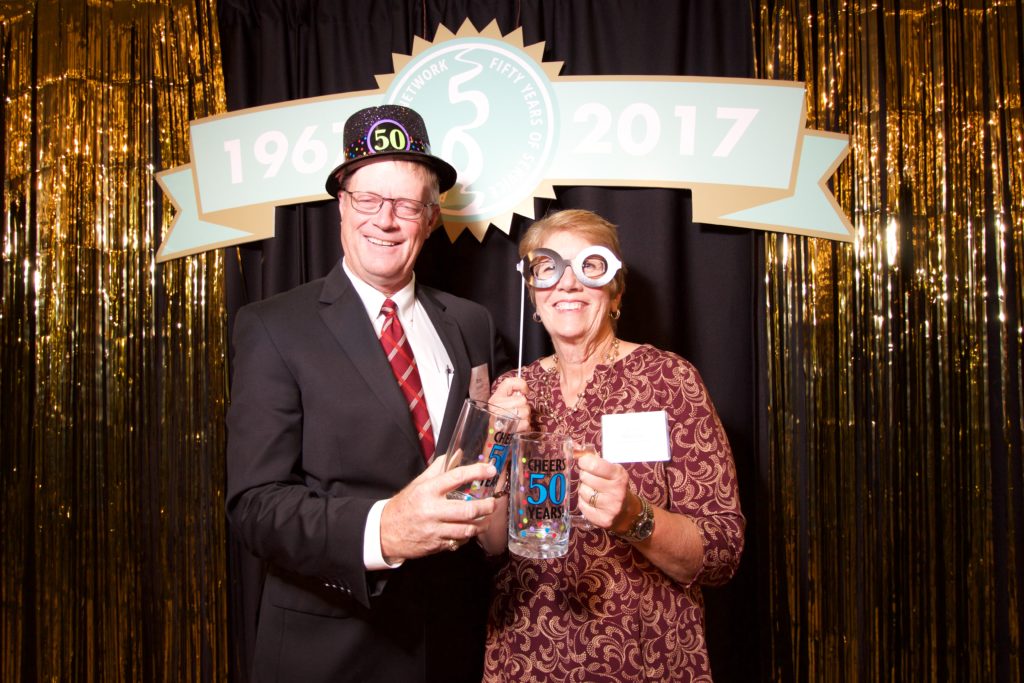 PRN's 50th Anniversary Dinner Gala on October 6, 2017 was an evening to remember, and it was our members that made it such an amazing event. There was a bit of dancing, a whole lot of giving, and a big appreciation for the network of people who have been protecting the rivers, land, and wildlife of Illinois for the past 50 years.
The silent auction was a big hit featuring baskets tailor-made by the PRN board of directors and PRN members which included tickets to Krannert Center for the Performing Arts, a Champaign Surplus shopping spree, an acoustic guitar from The Upper Bout, a Middle Fork River trip from Kickapoo Adventures, delicious treats from Prairie Fruits Farm & Creamery, canoe paddles handcrafted by a member, and much more.
The giving didn't stop with the auction. Our record number of over 330 guests responded to Olivia Dorothy's ask to "give big in order to power PRN for the next 50 years," and they did by donating and pledging $85,000 that night. We expect to hit the $100,000 mark as more donations come in. In the words of Operations Manager Vickie Nudelman, "The generosity of our members never ceases to amaze me. We can't do our work without them."
Olivia Dorothy, a former PRN volunteer and student worker while at the University of Illinois at Urbana-Champaign, shared a valuable lesson she learned while at PRN: you don't always win the good fight. After working on a campaign to stop the clear cutting of trees along the Salt Fork River, she was devastated when the campaign lost and vowed to never, ever, work for an environmental nonprofit again. Now, Olivia is the associate director of Mississippi River Management with American Rivers and frequently partners with Prairie Rivers Network as we work to protect wildlife habitat. She also learned to never give up and to keep fighting for what you believe in.
Old and new members were also inspired to give big thanks to Carol Goodall Wock's $15,000 Growing our Network Challenge Gift. All renewing members who give more than they did last year will have their increased donation amount matched dollar-for-dollar. New members who donate $100 or more will have their entire gift matched dollar-for-dollar. The matching gift offer runs through the end of the year, so you still have time to give!
Carol's dedication to expanding the sustainable agriculture movement cannot be understated. Earlier this year she donated 220 acres of her family farm to PRN. Carol's gift, estimated at around $3 million, is the biggest ever donated to PRN. Carol's generosity is strengthening PRN's Endowment for our next 50 years.
PRN board member and Environmental Almanac commentator Rob Kanter brought a lot of laughter to the evening as our emcee and presented a quick roundup of 50 years of accomplishments. You can click here to take a quick glance at slides highlighting our first five decades and photos of our members.
The evening also gave PRN a chance to recognize the work of river stewards and volunteers of the year.
Seth Brady and Randy Smith are two Naperville high school teachers who were instrumental in organizing this year's first annual Illinois Waterway Cleanup Week in September. For their efforts they were honored as our River Stewards' of the Year. Seth and Randy worked tirelessly to encourage students and communities across the state to work together to clean up community waterways. Scores of students took part in the activities. Their work led to an Illinois General Assembly resolution designating the Cleanup Week.
Our 50th Anniversary celebration didn't start last Friday night; it started earlier in the year with a PRN Day at Allerton event which included Latrelle Bright's The Water Project performance art piece. Amy Hassinger read from her novel After the Dam interspersed with PRN's founders talking about how the founding of PRN changed their lives. We honored Latrelle and Amy as Volunteers of the Year along with Kate McDowell.
We all have stories to tell, and Kate is helping us tell the stories of the wildlife that depend on us, of the farmer who wants to do better for the environment, and of the rivers that want to run clean and wild.
From new members to founding activists, to staff new and old, our network of river conservationists is strong and making a difference every day.
Looking for more event photos? We've got them below!
Prairie Rivers Network thanks all for our business sponsors for their donations and helping to make our community a better place to live.
Platinum $5,000+
Gold $1,000+
Silver $500
Bronze $250
Additional Business Sponsors
Krannert Center for the Performing Arts
Would you like to sponsor Prairie Rivers Network?
Prairie Rivers Network invites you to support clean water and healthy rivers by becoming a business member of Prairie Rivers Network. Business sponsors can be recognized at our Annual Dinner, Wild & Scenic Film Festival, and Illinois Marathon – Run/Walk for Clean Water – charity running team.
For more information, please view our Business Sponsor Form, or contact Vickie Nudelman at 217.344.2371 or vnudelman [at] prairierivers.org.