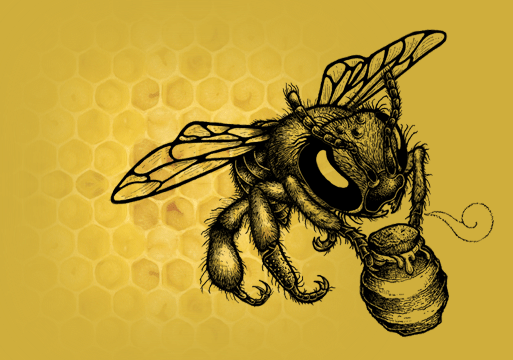 A swarm is coming! The Beehive Design Collective will present a Graphic Workshop and Picture-Lecture at the Urbana Champaign Independent Media Center on October 6, 2011 at 7:00 p.m. to release their long-anticipated "True Cost of Coal" graphic campaign! This innovative graphic is a visual exploration of Mountaintop Removal coal mining and Resistance.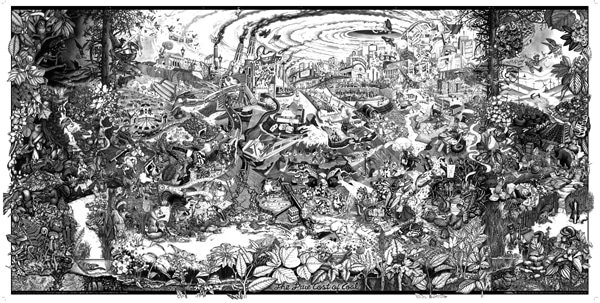 Two years in the making, "The True Cost of Coal" is an elaborate narrative illustration that explores the complex story of mountaintop removal coal mining and the broader impacts of coal. The image is the culmination of an intensive, collaborative research process.
To make the poster, the Beehive interviewed hundreds of community members throughout the Appalachian region. The Bees use a "cross pollination process" that includes a team of volunteer illustrators and educators who have collaborated with hundreds of grassroots groups and folks from around the world to create this visually stunning graphic multi-tool for activists and ordinary people seeking real solutions to energy extraction and climate change.
Event details
When: Thursday, October 6, 2011 @ 7:00 p.m.
Where: The Urbana-Champaign Independent Media Center
202 South Broadway #100
Urbana, IL 61801
Cost: Free
You really don't want to miss this!