We are excited to celebrate 50 years of work with thousands of members, partners and volunteers who together have protected Illinois' rivers and water for generations of people and wildlife. We will celebrate our past, present and future with many activities throughout 2017. We hope you will join us and bring a friend so they can learn about the many ways Prairie Rivers Network continues to build a network of stewards across Illinois, working together to protect our precious natural places, rivers, water, and wildlife.
Our Network is YOU and we can't wait to celebrate with you!
In Thanks and Celebration,
Carol Hays, Executive Director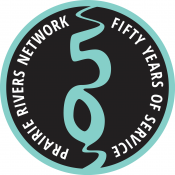 ---
Wild & Scenic Film Festival
Prairie Rivers Network is very excited to bring one of the largest environmental film festivals to Illinois. This will be the first time PRN is hosting the Wild & Scenic Film Festival, and we have three different locations throughout Illinois: Champaign, Peoria, and Carbondale. The Wild & Scenic Film Festival provides us with an opportunity to reach into our communities and inspire citizens to affect environmental change. The Festival offers a way for our members, supporters, and new friends to get energized and empowered to work in our communities and get involved with us to protect clean water, wildlife habitat, and our rich natural landscapes.
More details on the films and how to get your tickets will be coming soon.
Champaign Showing
When:  April 4, 2017; 5 pm doors open, film program 6 pm – 9 pm
Where: Art Theater, 126 W Church St, Champaign, IL 61820
Peoria Showing – Date and Time TBA
Carbondale Showing
When:  September 22, 2017
Where: Varsity Center for the Arts, 1418 South Illinois Ave, Carbondale, IL 62901
---
Run for Clean Water (or walk)
Help celebrate 50 Years of Prairie Rivers Network with a Charity Run/Walk for Clean Water. We need you now more than ever!
It's easy! Look at all the people who have participated in this fundraiser and raised over $35,000 for clean water and healthy rivers. It is amazing how much money you can raise just by sending out a few emails. Think of it this way, would you mind if your nephew, cousin, friend, or co-worker sent an email to you asking you to donate $25 to a good cause? Probably not. This is a great way to support a cause you believe in (clean water) and help spread the word about why clean water is important and the good work we are doing.
Please DONATE NOW or BECOME A FUNDRAISER because clean water is worth protecting!
In honor of our 50th Anniversary, our Board President, Jon McNussen, will donate $50 for the first 20 new FUNdraisers that sign up! Click here to sign up now.
When: April 20-22, 2017
Where: Christie Clinic Illinois Marathon (5K, 10K, half-marathon, relay, full marathon), Champaign/Urbana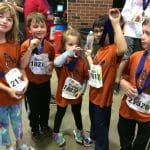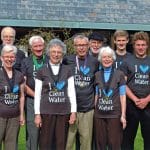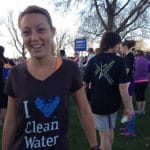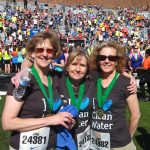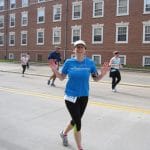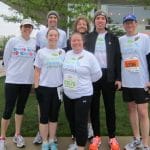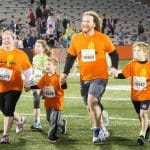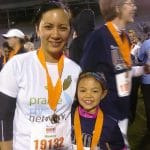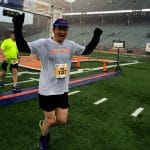 ---
Protecting Our Land, Water and Wildlife: A Celebration of Stewardship at Allerton Park

Join PRN staff, board, and fellow members and river lovers for a fun-filled day at Allerton Park.
When: May 21, 2017; noon – 4:00 pm (rain or shine)
Where: Allerton Park, 515 Old Timber Road, Monticello, Illinois 61856
Planned Activities Include: 
Noon
Picnic – Bring a picnic and enjoy a family friendly meal with friends.
Guided Nature Walk – Follow along with local Environmental Almanac Writer/Photographer and PRN board member Rob Kanter as he observes the natural environment, capturing it in beautiful images with his iphone (for photographers and iphonographers or anyone who loves wildlife).
Guided Birding Walk – Take a walk with avid birder and PRN board member Eric Freyfogle.
2:00 pm
The Water Project – Enjoy a new performance developed by a theatrical ensemble led by local director and civic theater advocate, Latrelle Bright, examining our relationship with water: water that is at once a necessary resource for all living things, a convenient dumping ground for waste, and a commodity to be bought and sold.
2:30 pm
Celebrating our Bees and Pollinators – Sample locally-produced honey.
Applauding Land Stewardship of the Central IL Grain Guild – Sample local artisanal grain breads.
Honoring the Sangamon River and Wildlife of East Central IL – Art and photography exhibit by local artists and photographers.
3:00 pm
River of Hope: Save a Place. Change Your Life – A multimedia reflection on 50 years of stewardship, including readings from Prairie Rivers Network member Amy Hassinger's new novel, After the Dam, and video interviews with PRN founder Bruce Hannon and long-time members John Marlin and Jack Paxton reflecting on a lifetime of river and land stewardship that has helped shape the path of Prairie Rivers Network.
---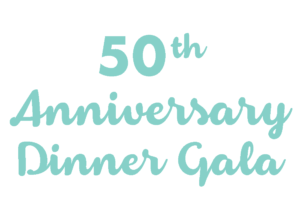 For those members who have been coming to our Annual Dinner year-after-year, we are mixing things up for our 50th Anniversary Dinner Gala with a celebration dinner, dancing, and desserts. If you haven't been to an Annual Dinner yet, you won't want to miss it, so save the date and get ready to celebrate!
When: October 6, 2017
Where: I Hotel & Conference Center, 1900 S First St, Champaign, IL 61820