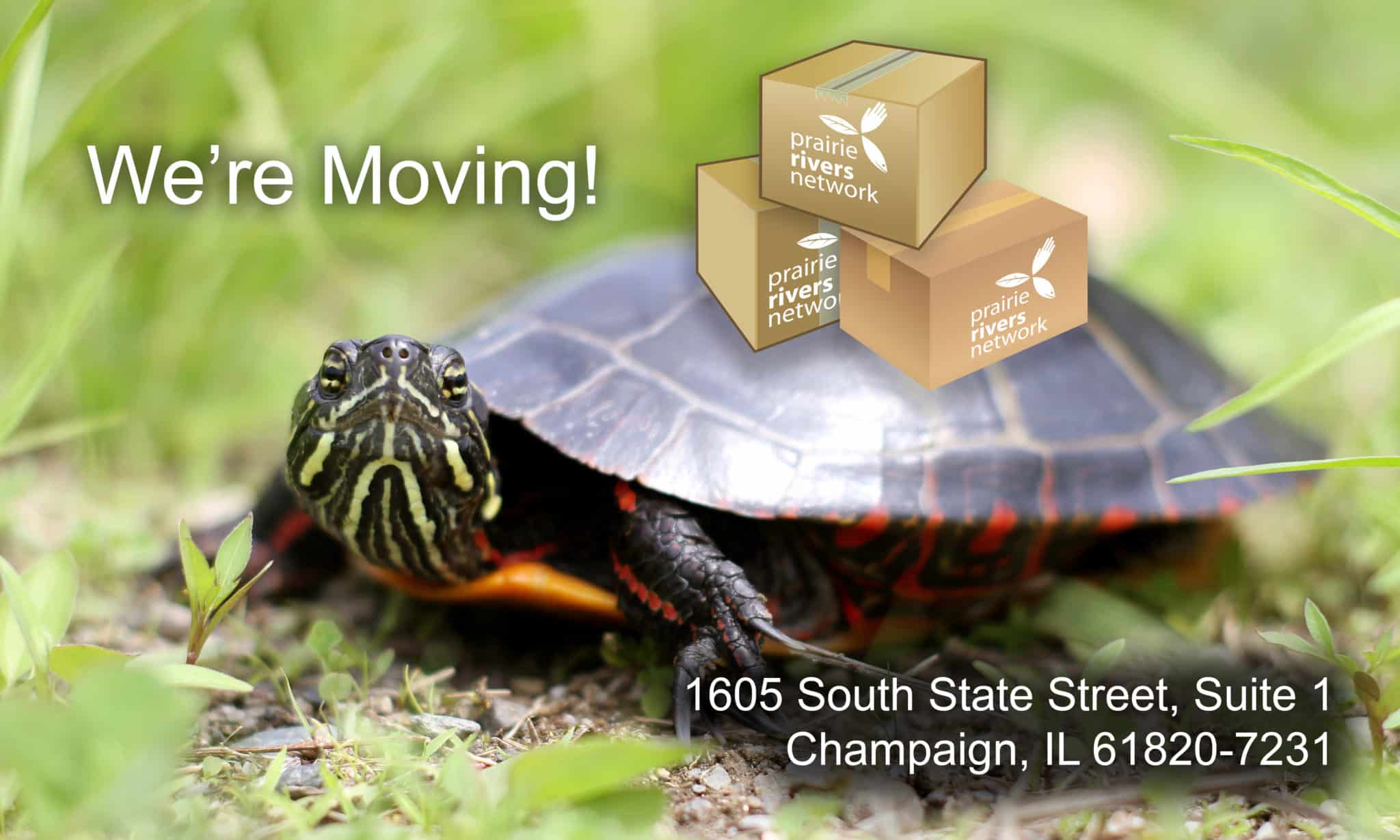 We are excited to announce that PRN will be moving to a new office location on December 11th! Our new address will be 1605 South State Street, Suite 1, Champaign IL 61820-7231.
This has been an exciting year in many ways. We celebrated our 50th year, we hosted several great events, and our network has expanded. So why are we moving?
Our staff has expanded. This new location lets us grow further in the coming years, so your membership donations will have an even bigger impact on the water, rivers, and wildlife of Illinois.
It is important to practice what we advocate. Our new building is solar powered. In 2010, Henneman Engineering installed two solar panel arrays on their building with the help of an Obama era renewable energy grant. Our new office will be in one of the few office buildings in Champaign-Urbana powered directly by renewable energy.
We are committed to reducing coal pollution and moving towards renewable energy. We are so proud to do our part by moving to a more sustainable office building.
As we wrap up our 50th anniversary celebration and move into 2018, we are optimistic about what the future holds for us, our network, and the water, rivers, and wildlife of Illinois.
Don't worry about your end of year contribution making it to us. We will be checking our old mailbox and have our mail forwarded to our new address. (Thanks in advance!)