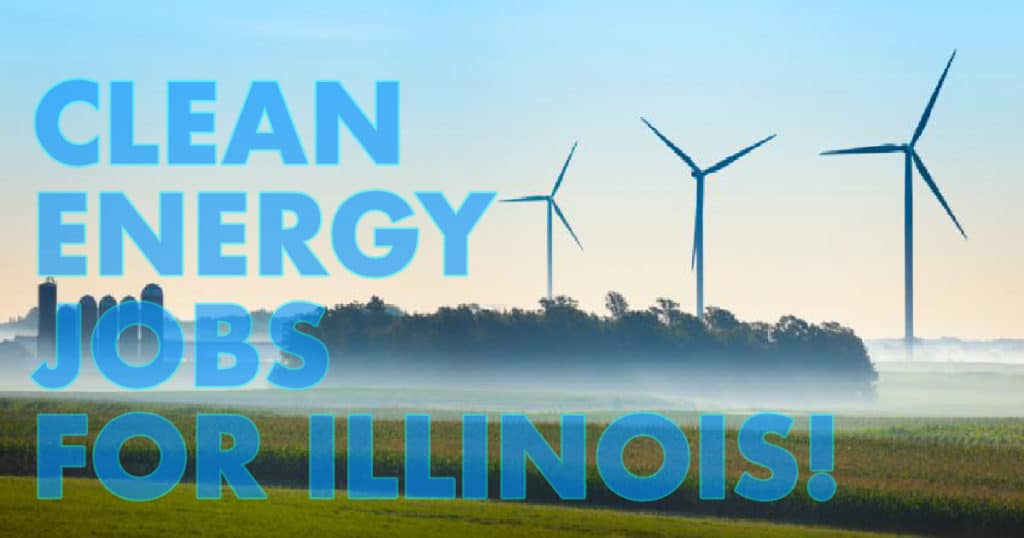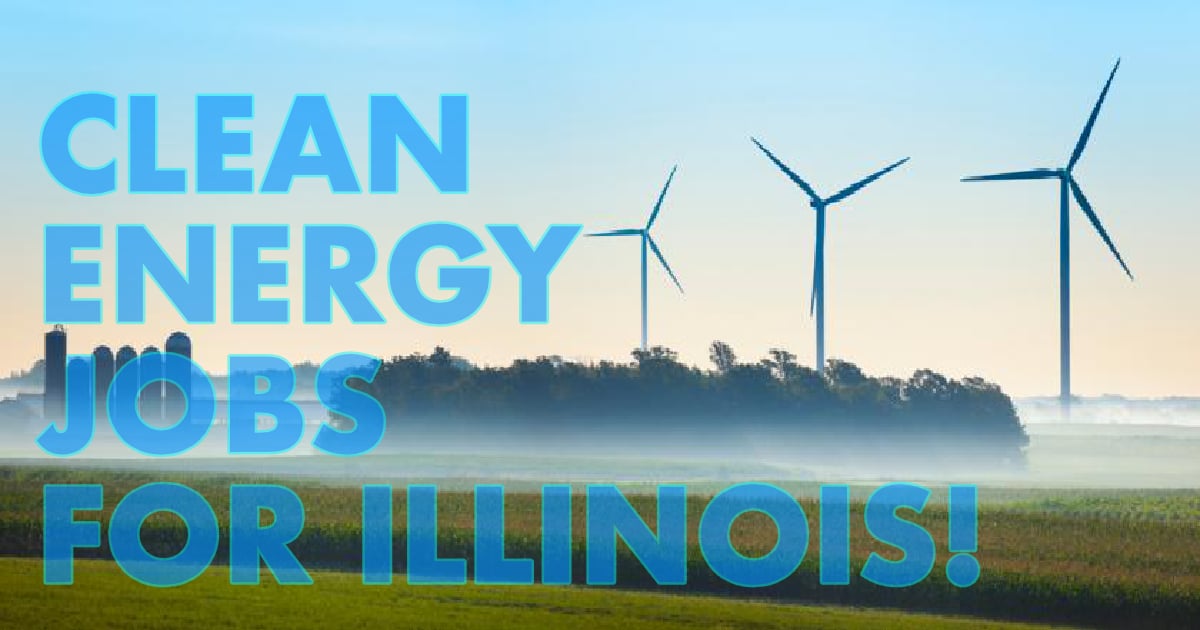 Thanks to all our supporters who called Senator Bennett in support of this bill.
On Wednesday December 7th, Governor Rauner signed the Future Energy Jobs Bill. The bill is an important victory for renewables and energy efficiency in Illinois, and it paves the way for a future in Illinois where our rivers are healthier and cleaner.
The Future Energy Jobs Bill will help put Illinois on track to be a leader in clean energy, which is now particularly important given President-Elect Trump's recent statements about rolling back the Paris Accord and the Clean Power Plan. We need to get serious about climate change as a state, country, and world. This bill gives Illinois the chance to lead nationally, showing that the states, even in the absence of federal leadership, can commit to clean energy and jobs initiatives.
The bill fixes the Renewable Portfolio Standard (RPS), a crucial step forward for renewables. The goal of the RPS was to have 25% of Illinois' energy come from renewables by 2025. We are not on target. The RPS has been broken for years, causing renewable development to find home in nearby states instead of Illinois. More or less (it's complicated), the standard created incentives to purchase of renewable power, but not to build renewable power in Illinois. The end result is that renewable energy was being purchased from out of state (more from grist in 2012). The Future Energy Jobs Bill fixes the RPS. We're going to be keeping much more of that money generated by renewables in state.
The bill also funds energy efficiency projects. Energy efficiency drives job growth and reduces home expenses. ComEd and Ameren will have to reduce energy usage by 21.5% and 16% respectively. This is estimated to save Illinois customers $14.80 on their energy bill yearly. The more efficient our energy systems are, the less we are burning fossil fuels.
Yes, the environmental community made compromises in the bill (nuclear), but from the perspective of clean water in Illinois, the choice was clear. The vast majority of the money goes to renewables, and none go to fossil fuels. Fossil fuels drive the climate change that is fundamentally altering our environment and directly pollute waters across the state. This bill prevents the expansion of fossil fuels and ensures a renewable future in Illinois.