The "Work" in Network
Seth Brady and Randy Smith are two high school teachers from Naperville who might not have set out to change Illinois, but that's exactly what they did.
They organized the first annual Illinois Waterway Cleanup Week and got students out in the community making a difference.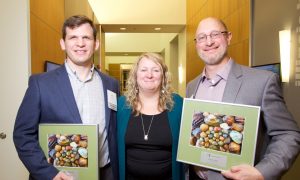 Students volunteered in September to clean up local rivers, streams, lakes, even sewer grates, all in an effort to make their corner of the world better. Scores of kids took part across the state, and they learned important lessons about their watershed and how to protect it. Teachers also got access to free watershed lesson plans that PRN helped Seth and Randy create.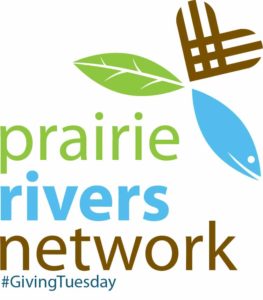 Seth and Randy are part of PRN's Network. They worked hard to encourage students and communities across Illinois to get involved, and their efforts led to an Illinois General Assembly resolution designating September 11th through 16th as Illinois Waterway Cleanup Week.
"Seth and Randy went above and beyond regular expectations for what teachers do," PRN Executive Director Carol Hays said. "They helped students across Illinois get involved in the environmental movement and learn how to protect our watersheds."
You can help protect our waterways, wildlife, and wild spaces on #GivingTuesday in two weeks! Your donation is even more important because every #GivingTuesday donation to Prairie Rivers Network will be matched dollar-for-dollar by sustainable agriculture advocate and Prairie Rivers Network member Carol Goodall Wock. She is making this challenge gift, up to $15,000, to Prairie Rivers Network to help grow our network in honor of our 50th Anniversary this year.
Seth and Randy gave their time and effort. You can give, too!
Help protect our wildlife this #GivingTuesday!