River Otters Return
The health of a species depends on healthy water, and there is no clearer example of this than the river otter.
Thirty years ago, as few as one hundred river otters remained in Illinois concentrated along the Mississippi in northwestern Illinois and along the Cache river in the south. Of course, that never used to be the case. Otters had free rein of the rivers and wetlands of our state for thousands of years. It wasn't until the mid-1800s when overhunting and habitat loss began pushing them toward the brink. By 1989, they were declared a state endangered species.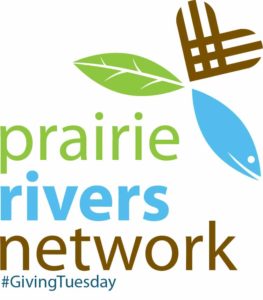 Today, river otters can be seen across Illinois. Their populations have rebounded. What saved them? Tougher environmental laws improved our water, and wetlands got restored. Food sources and habitat got better, and repopulation programs helped the otter retake our rivers and waterways.
The river otter's success is also thanks to you. Anyone who has cleaned a river, given to an environmental group, or spoken up to protect a river they love can take credit for the river otter's resurgence.
This is why it's so important that you take part in #GivingTuesday on November 28th. Other species aren't as fortunate as the river otter.
The greater prairie chicken in Marion and Jasper counties in southern Illinois need your help. Those are the only two counties left in the state where you can find the birds.
The monarch butterfly and other pollinators need you, too. Habitat loss, pesticides, and development have all threatened these vitally important insects.
Or the spectaclecase, the snuffbox, or the sheepnose mussels, creatures normally unseen but that play an important part in the health of a river.
You can help protect wildlife and wild spaces in Illinois on #GivingTuesday! Your donation is even more important because every #GivingTuesday donation to Prairie Rivers Network will be matched dollar-for-dollar by sustainable agriculture advocate and Prairie Rivers Network member Carol Goodall Wock. She is making this challenge gift, up to $15,000, to Prairie Rivers Network to help grow our network in honor of our 50th Anniversary this year.
Help protect our wildlife this #GivingTuesday.