Victory for the Public Process
If Asian carp reach the Great Lakes, a way of life could be lost. "This has been our homeland . . . We've always been here, for ten thousand years or more." These are the words of Doug Craven of the Michigan Band of Odawa Indians talking about his culture and the importance of the Great Lakes and its fishery to his people since time immemorial. Doug was featured in the video Seven Generations, produced by PRN Water Policy Specialist Robert Hirschfeld in collaboration with the National Wildlife Federation.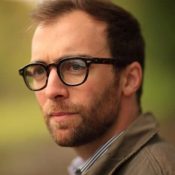 On June 23rd, news broke that a commercial fisherman had found a live Asian carp just nine miles from Lake Michigan.
"We sent the news out to our members, the press, and government officials about the urgency for the immediate release of the delayed Brandon Road study," Robert said. The study's release was put on hold by the new administration in January after intense lobbying by the shipping industry.
The live carp galvanized people into action. PRN and other groups put out action alerts, videos, and stories about the potential impacts of Asian carp on the Great Lakes ecosystem. Doug's story of what is at stake and what will be lost was one of them. Hundreds of PRN members contacted members of Congress, putting pressure on the Army Corps of Engineers to release the study, which they finally did on August 7th.
Your membership in PRN helps harness the
power of the public voice to #stopasiancarpnow.
Fighting Big Polluters
"We're suing Scott Pruitt!" exclaimed PRN Executive Director Carol Hays. PRN's not holding back; with our partners we were among the first to file a lawsuit against the United States Environmental Protection Agency and its secretary for efforts to rollback protections of our rivers. Scott Pruitt sided with big business and the energy industry to delay and possibly remove new limits on toxic waste entering our waterways from coal power plants. Delays like this favor power companies and put us at risk from mercury and other toxins entering the rivers and lakes we love.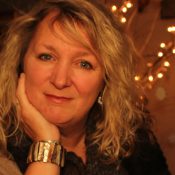 The fight over Effluent Limitation Guidelines (ELGs) is yet another example of how the new administration is trying to undermine all of the environmental gains we've made since the Clean Water Act was established in 1972.
Since Inauguration Day, the new administration has rolled back the Stream Protection Rule and taken the U.S. out of the Paris Climate Agreement. Stricter emission limits from the transportation industry are being reconsidered. They are trying to repeal the Clean Water Rule… the list goes on.
"We're at an important point in our fight to protect the environment," said Andrew Rehn, PRN's Water Resources Engineer. "We face well-funded opposition that is bent on scorched earth policies." We can't let that happen. PRN is standing up for Illinois' rivers and clean water for our communities.
Your membership in PRN helps fight big polluters to protect our rivers and streams.
Helping Farmers be Better Stewards of the Land
"For too long the environmental movement and agriculture have been at odds," PRN Habitat and Agriculture Programs Specialist Kim Erndt-Pitcher said. "The IDEA Farm Network is one way of fostering the growth of healthy farms. Farms that strive to regenerate the land."
"It's a place for farmers, from conventional to organic, to come together in a safe space to share ideas," Adam Davis said. He's a co-creator with PRN of the IDEA Farm Network and a Professor of Crop Sciences at the U of I. "It's a way for farmers to learn from each other without worrying that people will judge them as a bad farmer. It is more about following that curiosity and leveraging the lived experience of the group."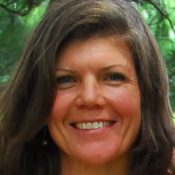 The IDEA Farm Network began in February 2017 with about 45 farmers, meeting once a month at various farms to learn about different practices, ways to build soil health, protect water, and increase diversity on farmlands. In just eight months, it has grown to over 160 farmers going to meetings, participating in the online discussion group, learning from each other, and building lasting relationships.
Will Glazik, an organic farmer, crop advisor, and co-creator of the IDEA Farm Network, says "This thing has exploded beyond anything I could ever imagine. So I'm pretty excited to see where it goes. And it's all driven from within."
With the continued leadership and passion for improving agriculture from Adam and Will, PRN and our partners look to continue to grow the IDEA Farm Network to the northern and southern parts of the state, where more farmers can learn from one another, be more adventurous and innovative, and expand scientific understanding of the best ways to build more resilient and regenerative agricultural systems.
Your membership in PRN helps advance the regenerative agriculture movement: agriculture that regenerates the land, farms, farm communities, and consumers' well-being.
Saving Wetlands and Wildlife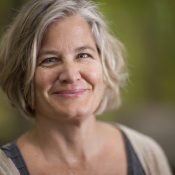 At last year's dinner, we honored the people fighting the proposed New Madrid Levee. If built, the levee would have increased the risk of flooding to towns like Cairo, Olive Branch, and Metropolis. With one of President Obama's last acts in office, his administration issued a decision in January that makes it nearly impossible for the Army Corps of Engineers to build the levee.
Stopping the New Madrid Levee saved more than 50,000 acres of wetlands. These wetlands not only protect downstream communities from flooding, they provide critical wildlife corridors that will be essential to wildlife if they are to survive and adapt to a changing climate. The National Wildlife Federation estimates 40,000 ducks and 10,000 geese winter there. Great blue heron, egrets, and thousands of shorebirds have safe haven. Ninety-three species of fish are now protected, and mammals like the swamp rabbit, mink, and beaver will continue to have the habitat they need to thrive.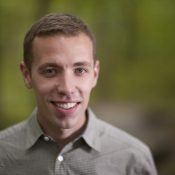 The National Wildlife Federation recognized the indispensable contributions of PRN staff Kim Knowles, Staff Attorney, and Elliot Brinkman, Habitat Conservation Specialist, in this big win for wildlife.
Your membership in PRN and your activism made it possible to stop the New Madrid Levee. This victory is a beacon of hope, and it shows that together we are stronger. We can make positive change in the world with the help of you, our network.
2017 ANNUAL REPORT
Have a look at the 2017 Annual Report!