The Thousand Year Journey: Oregon to Patagonia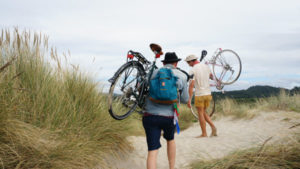 Jedidiah Jenkins quit a job that he loved to ride his bicycle from Oregon to the southern tip of Patagonia. Friend and filmmaker Kenny Laubbacher joined him for a month and a half to pose the question "why?" Jenkins' poignant answers are woven together with sun-soaked travel footage and shots of life on the move in this short film about shattering routines, staying open-hearted and keeping the flames of inspiration not just burning, but raging. The Thousand Year Journey is a paean to travel, adventure and, as Jenkins puts it, "turning your 100 years on this planet into 1,000."
The Wild President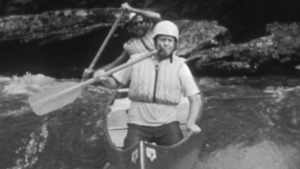 President Jimmy Carter, an unsung environmental hero, grew up in awe of nature's wonder. But it wasn't until he first paddled the Chattooga Rivers Bull Sluice did he understand the power of a wild river. In celebration of the 50th Anniversary of the Wild & Scenic Rivers Act, happening in 2018, President Carter urges all Americans to protect more wild rivers.
Think Like a Scientist Boundaries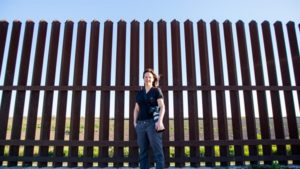 Humans construct boundaries around our homes, our neighborhoods, and our nations to bring order to a chaotic world. But we rarely consider how these boundaries affect other creatures. Meet conservation photographer Krista Schlyer, who has spent the last seven years documenting the environmental effects of the U.S./Mexico border wall, and biologist Jon Beckmann, who studies how man-made barriers influence the movement of wildlife. Schlyer and Beckmann have seen damaging impacts of the border wall firsthand, but they remain optimistic. Humans probably won't stop constructing walls and fences any time soon, but planning our boundaries with wildlife in mind can help prevent these structures from causing environmental harm.
The High Divide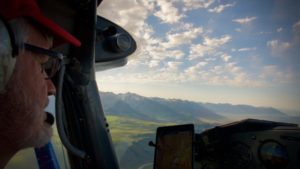 They say The High Divide is the place where the world is cut in two. Then again, it may be where everything comes together. This place was once called the big empty, bursting at the seams with deep forests, streams brimming with trout, meadows flush with grizzlies and wildflowers, and peaks so wild and vast they stretch all the way to the horizon. It's also full of people. People who love the land. Cowboys who love salmon. Range riders who shepherd cattle and carnivores. Woodcutters who fight for forests. Generation after generation stewarding land and water. These are the lost voices of the American West. A new film celebrates the confluence of a wild place and its visionary people. (Not showing in Carbondale or Peoria.)
The Living Forest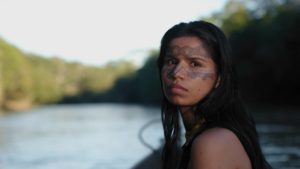 The Kichwa tribe in the Sarayaku region of the Amazon in Ecuador believe in the living forest, where humans, animals and plants live in harmony. They are fighting oil companies who want to exploit their ancestral land. A delegation of indigenous people are at the Paris COP21 climate conference to make sure their voices are heard. Can they win their battle?
One Hundred Thousand Beating Hearts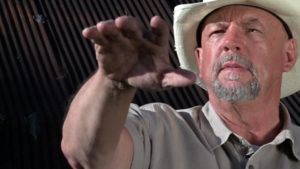 One Hundred Thousand Beating Hearts tells the story of fourth generation cattleman Will Harris' evolution from industrial commodity cowboy to sustainable, humane food producer, whilst breathing new life into a community left behind and forgotten due to, as Will says, the industrialization of agriculture.
The Chicago River (PRN Film)
The Pollution of Our Waterways (Uni High)
Destiny's Bay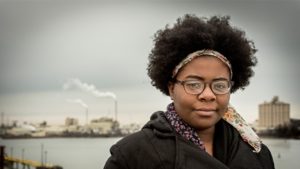 Destiny Watford organized her community to prevent construction of the nation's largest incinerator in a Baltimore neighborhood less than one mile from her high school. She won the Goldman Environmental Prize for her work in 2016.
The Refuge
For hundreds of generations, the Gwich in people of Alaska and northern Canada have depended on the caribou that migrate through the Arctic Refuge. With their traditional culture now threatened by oil extraction and climate change, two women are continuing a decades-long fight to protect their land and future.
A Line in the Sand
When three power plants began to dump their waste, known as coal ash, on a rural community in Pennsylvania, they thought no one would notice. They were wrong. Gary Kuklish, a retired coal miner in La Belle, PA, tackles a problem that is endemic to the entire coal industry.
Nature Rx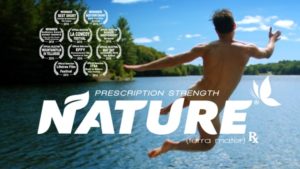 This award-winning comedy series is about a struggle affecting many of us today. Set in the world of a spoofed prescription drug commercial, Nature Rx offers a hearty dose of laughs and the outdoors – two timeless prescriptions for whatever ails you. Side effects may include confidence, authenticity, remembering you have a body, and being in a good mood for no apparent reason. Nature-Rx is a grassroots organization supported and funded by fans and believers in Nature Rx.
The Last Dragons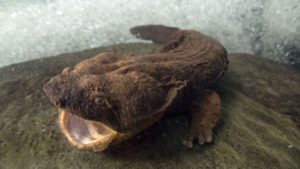 An intimate glimpse at North America's Eastern Hellbender, an ancient salamander that has been found in Southern Illinois but lives as much in myth as in reality… and in many waters, myths are all that remain of these stream-dwelling sentinels.
The Accidental Environmentalist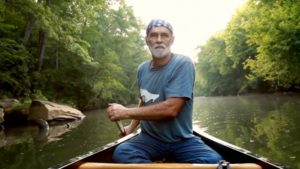 John Wathen was just an average guy until coming into contact with toxic chemicals, stumbling upon a video camera, and discovering his passion for protecting Alabama's waters.
(Films suitable for all ages — Recommended 11+)