Two exciting art shows and sales will benefit Prairie Rivers Network in November and December.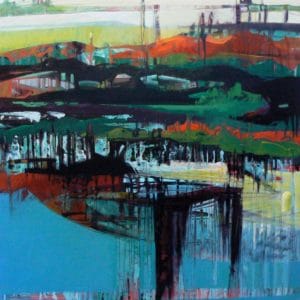 As part of the Art @ the Y series, painter Kim Curtis will showcase works from her series Thirtyseven, which documents the fascinating wetland area along the San Francisco Bay area's highway 37.  View these paintings and other works on her website. Please come to the opening reception to chat with the artist and meet Glynnis Collins, Prairie Rivers Network's director.
Opening Reception: Thursday, November 14, 2013, 7-9 pm
7:30pm: Discussion between the artist and Glynnis Collins, Executive Director of Prairie Rivers Network
Location: Murphy Gallery at the University YMCA, University of Illinois campus,1001 S. Wright St., Champaign, IL
The show will run until January 19, 2014. Ten percent of all sales will go to Prairie Rivers Network.
Read more about Kim Curtis and the Art @ the Y show here.
In the News:
Kim Curtis in collaboration with Prairie Rivers Network (pdf)(Smile Politely) 11/6/2013
Y exhibit a collaboration between artist, Prairie Rivers Network (pdf) (News Gazette) 11/10/2013
---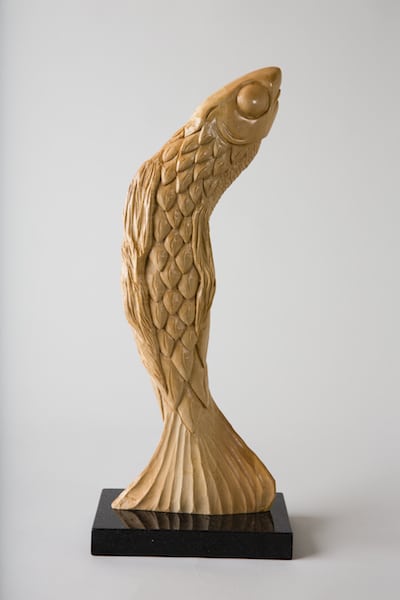 Rick Larimore, Prairie Rivers Network member, will hold  a show and sale of his wood sculptures in December.  Rick has worked in painting and epoxy sculpture, but now focuses on wood sculpture.  See his beautiful sculptures at his website. Much of the wood he sculpts comes from the natural areas and woodlands he manages along the Salt Fork River.  Again, ten percent of all sales will benefit Prairie Rivers Network.
Wood Sculpture Show and Sale: December 8-10, 2013
Location: Urbana Civic Center, 108 Water Street, Urbana, IL
Opening Reception: Sunday, December 8, 2013, 3-8 pm
Music by Celia and the Johnny Bolts. Catering by Piato.