Sustaining Membership
YOU can help protect clean water and healthy rivers with a sustaining, monthly gift.
Monthly giving is a great option for both Prairie Rivers Network and you. It allows us to have a dependable base of support, while saving time and paper by not needing to send members renewal notices.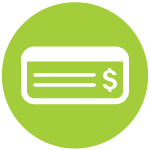 You can also make your gift by automatic bank account debit
Download PRN's Automatic Debit Form (pdf) and mail/fax/email it to:
Prairie Rivers Network
1902 Fox Drive, Suite G
Champaign, IL 61820
Fax: 217.344.2381
vnudelman [at] prairierivers.org
If you would like to support Prairie Rivers Network and our work for the long run and are in the conservation movement for the long fight, becoming a sustaining member with an automatic, monthly bank account contribution is a great option because you don't have to worry about contacting us when your credit card expiration date changes. You don't have to worry about your membership expiring.
PRN Membership Levels
Headwaters Circle $5,000+
River Champion $2,500+
River Protectors $1,000+
River Stewards $500+
River Guardians $250+
River Defenders $100+
Members $50+
Membership at the River Guardians level or above is considered to be a major donor of Prairie Rivers Network and you will be invited to occasional special events for our major donors.
PRAIRIE RIVERS NETWORK IS A REGISTERED 501(c)(3) AND
YOUR CONTRIBUTION IS TAX DEDUCTIBLE (TAX ID # 37-6085905).