July 20, 2012
Read Prairie River Notes – Summer Newsletter featuring the following articles: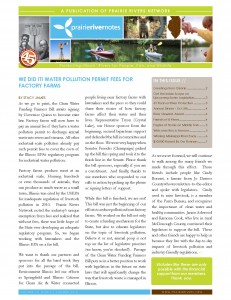 45 Years of River Protection
Friends of Illinois Rivers
Eagles at Home on Middle Fork
Winning Mississippi River Essay
This entry was posted on Friday, July 20th, 2012 at 9:45 am and is filed under Articles, PRNet News. You can follow any responses to this entry through the RSS 2.0 feed. You can leave a response, or trackback from your own site.